Cauliflower Rice Bowls with Pesto, Artichokes, and Spicy Tempeh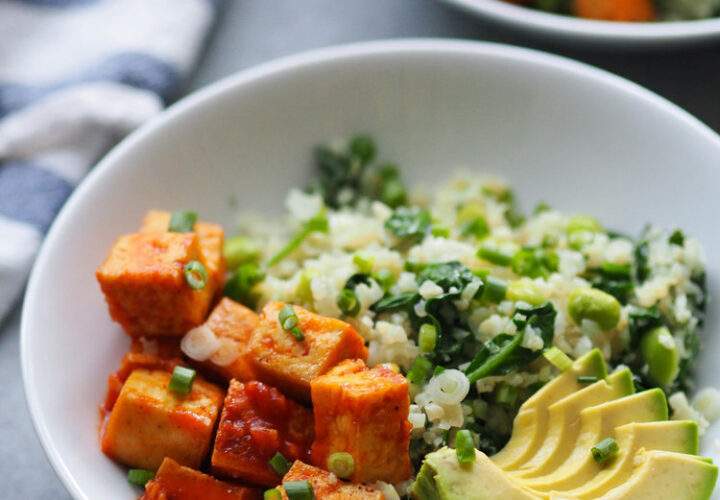 Cauliflower Rice Bowls with Pesto, Artichokes, and Spicy Tempeh
Preheat the oven to 425 degrees. Line a sheet tray with parchment paper. Cut the block of tempeh into 1-inch cubes and place it on the parchment paper. Toss with the soy sauce and siracha (option to omit the sriracha if you don't like spice) and bake for 10 minutes until crispy.
In a medium-sized pot, add the cauliflower rice with a splash of liquid (water or chicken broth). Cover with a lid and cook on medium-high heat for about 5 minutes until the cauliflower rice has thawed and the liquid has evaporated.
Drain and quarter the artichoke hearts. Add the spinach, quartered artichokes, and minced garlic to the pot with thawed cauliflower. Cook for a minute then add the pesto, parmesan, salt & pepper. Stir to combine and taste for seasoning! Garnish with sliced avocado and tempeh.
*If I have any leftovers in the fridge such as sweet potatoes, asparagus, roasted zucchini (literally anything) I like to add this to the cauliflower rice to use it up*
*I divide the cauliflower rice into 3 Tupperware and top evenly with the tempeh. This is perfect for lunch reheated!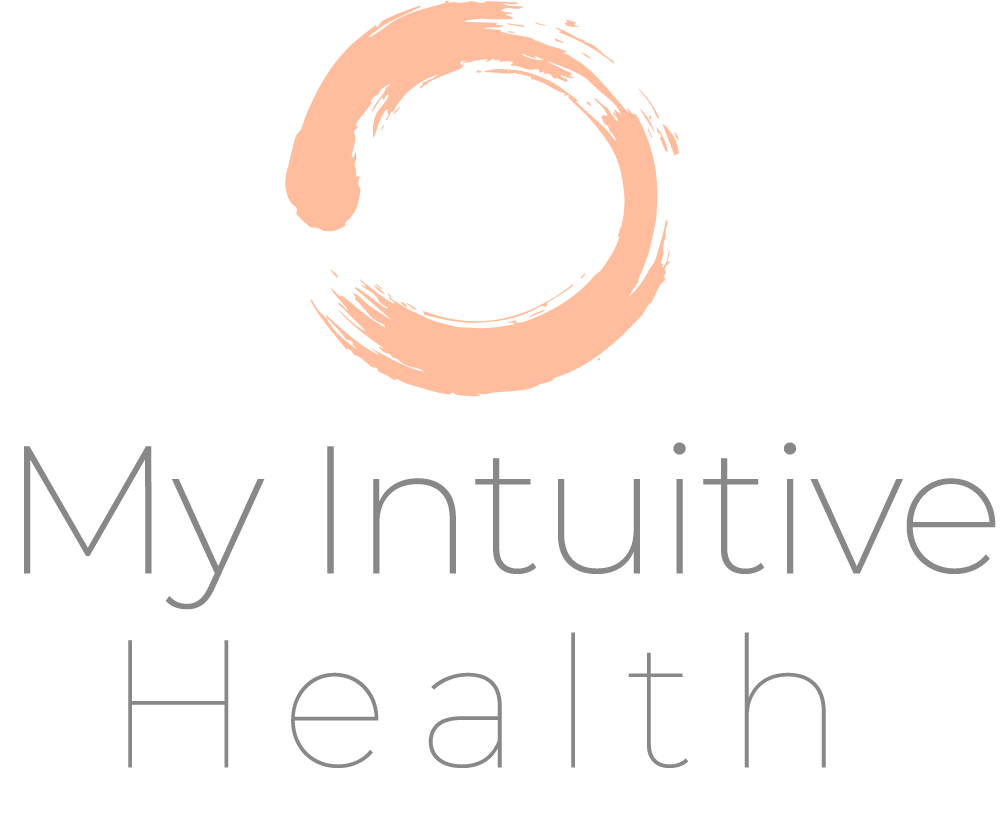 Holistic Cooking & Nutrition Counseling
Are you ready to Get Started?