Week 4 Live Class Information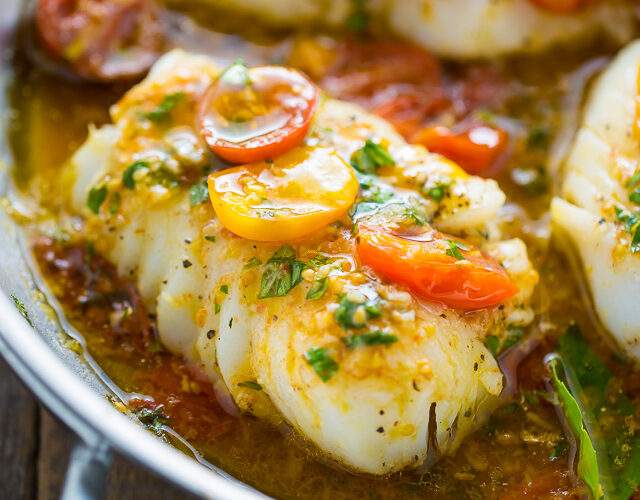 Pan Seared Halibut in a Blistered Tomato and White Wine Sauce with Roasted Parmesan Asparagus
Preheat the oven to 425 degrees fahrenheit. 
Next, prepare the asparagus. Hold the middle of the asparagus in your left hand and the smooth stem in your right hand. Use a snapping motion to snap off the "tough" ends of the asparagus. 
Place the prepared asparagus and drained artichoke hearts on a sheet tray lined with parchment paper. Drizzle with olive oil, salt and pepper (optional pinch of red pepper flakes for a kick) 
Place the tray in the preheated oven and roast for about 20-25 minutes, or until the asparagus is tender and beginning to brown / char slightly.
Remove from the oven and toss with lemon juice and grated parmesan. Return to the oven for 1 minute until the cheese has melted.
Heat oil and butter in a large cast iron skillet on high. Pat your fish of choice dry and place into the hot pan to sear. Season with salt and pepper. Cook until browned on the first side and then flip. Season the second side with salt and pepper and cook until cooked through. Remove the fish from the pan and set aside on a plate (the cook time will depend greatly on which type of fish you choose and how thick it is. About 3-7 minutes a side). 
Add the cherry tomatoes and shallot to the hot pan that the fish cooked in keeping the heat on medium/medium high. Cook until the tomatoes are soft and blistering, about 8-10 minutes. Add in garlic and cook for another minute. Add in the wine and cook for about 3 minutes until it has reduced. Add in the juice of half a lemon and add the fish back into the pan and turn off the heat. Garnish with lemon zest and freshly chopped basil.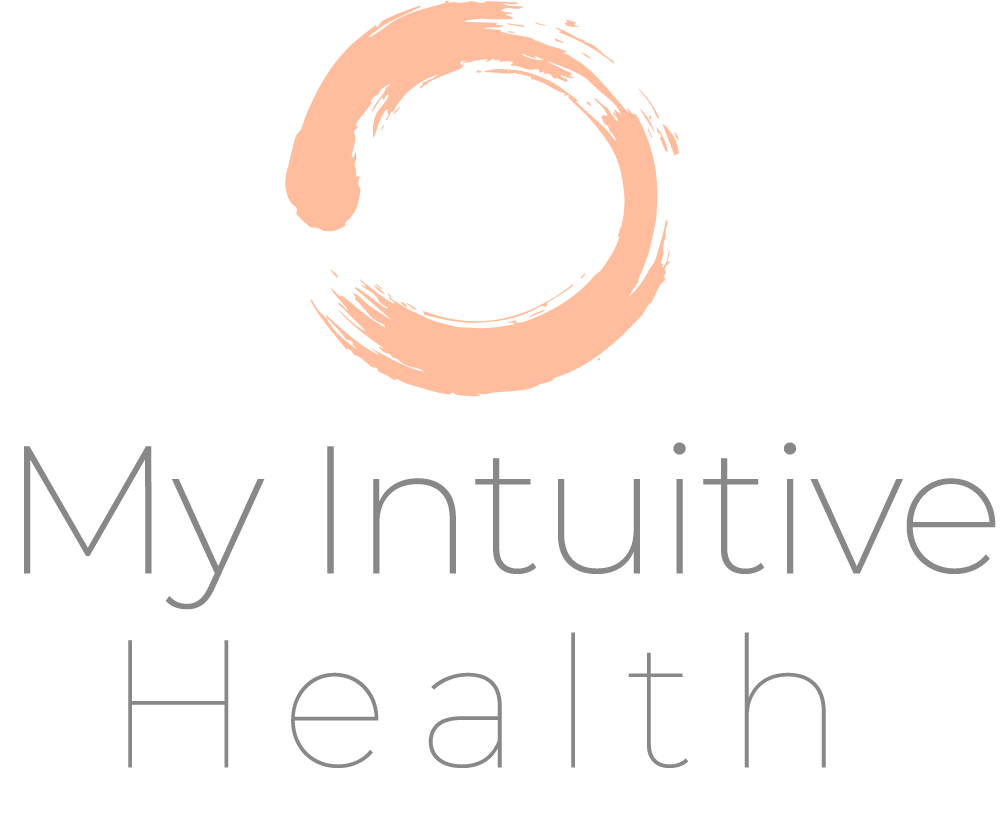 Holistic Cooking & Nutrition Counseling
Are you ready to Get Started?